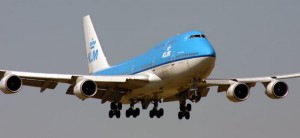 Yesterday I have booked flights for a very exciting journey in November: I've got a meeting at Yale (New Haven, Connecticut), and then the conference of the Mid-Atlantic Popular American Culture Association in Atlantic City (New Jersey). After ten days in the US, we are then flying to another conference – on memory and film – in Madrid.
WE, because I'm taking the entire clan – or at least my husband and sons, no cats or cousins – with me. A good moment to reflect on the issue raised in the previous post, which has sparked an extremely interesting discussion on Facebook. Whereas my previous post on this was tentative, I now have an opinion: I am not going to bring my baby to conferences unless there is someone to take care of him. This comes with a few notes.
The reason not to bring a baby into a conference room is that the baby would inevitably disturb me too much, not that it disturbs others. Whenever he would make any sound or even just threaten to do so, I'd immediately leave the room, and watching whether he threatens to wake up would consume all my attention the rest of the time.
As for the other attendants: I don't think a quiet baby in the room should be more than slightly disturbing for them  – not more so than, say, someone with a bad cold. Disturbing in a way that – like those annoying people with colds – they'll have to accept. In our society people are supposed both to have kids and a career, and women often bear the brunt of the childcare, which is a problem that involves all of us. In fact, I've come to think now, that conference organizers should make – and advertise – some provision for attendants who need to bring their children. As long as the facilities that allow people with young children to attend a conference without causing anyone any disturbance are not unfailingly available, there will sometimes be a baby where it shouldn't be. Of course, bringing kids to your work should be – and I'm sure it usually is – a last resort, the only way for the baby's parent to attend the conference at all. But under the imperfect circumstances, let's hope a baby in a conference room reminds us of business unfinished.
In my own life, I don't have to bring babies into conference rooms, due to the generosity of the people around me. Everyone should have such generous people around them (partner, family, friends, colleagues, society in general). My conference attendance 'only' leads to voluntarily accepted extra childcare for my husband and mother-in-law, and a very involuntarily incurred burden to the other people on the flights we will take with the babies. I know that. And I'm really genuinely sorry to those people who risk a terrible flight due to my children. But not sorry enough not to go.
This post would not have been possible without the people who have generously shared their thoughts on this controversial issue and helped me to form mine: Relinde Jurrius, Petra Sijpesteijn, Loes Rusch, Leonor Veiga, Tazuko van Berkel, and Beatrijs Ritsema, and some who prefer to remain anonymous. Thank you!
Next time I'll be writing about my research-proper again.