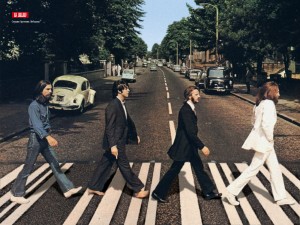 I have been very absent on this blog over the last few weeks. FDR once wrote in a letter that he did not appear publicly (on air) too often, because then it would be all the more special if he did. In my case nothing so glamorous or devious underlies my online radio silence – I'm just busy. Busy with the babies, of course, but particularly also with my upcoming public appearances, which I am sure I'm much more nervous about than FDR ever was. Then again, part of the problem is also that I have to write my own presentations. Franklin Roosevelt had professionals do that for him.
On Friday 25 October (11:30-13:00) I am presenting at the American Bodies Across Time and Space conference of the Regional Centre for American Studies in Liverpool. My paper is titled 'Franklin Roosevelt's Disability as Prosthetic Memory for Narrating the American Experience', and analyzes the FDR Memorial in Washington DC to show how Roosevelt's disability is often used to embody or stand in for inherent problems in American culture. You're most welcome, but must sign up through the conference link!
On Tuesday 29 October (12:20-13:00) I give a "Broodje Kennis" lunch lecture at SPUI25, the academic/cultural podium of the University of Amsterdam and Athenaeum Bookstore, in Amsterdam. I'm hoping to explain there how FDR lives on in current day (American) popular culture and how he himself tried to influence how he would be remembered. This talk is for a general public (although my experience is that the public is actually pretty sophisticated), and it is in Dutch. It's free, and you can bring your own lunch and eat it while I talk. There'll be plenty of time for discussion, and I'd greatly welcome the input!
On Saturday 9 November (9:30-10:45) I present as part of the Authenticity and Heritage Tourism panel at the Mid-Atlantic Popular American Culture Association's conference in Atlantic City (NJ). My presentation treats my own experience and the politics of tourism to memory sites like the Franklin D. Roosevelt Presidential Library and Museum. Getting there is somewhat complicated and getting in is expensive, so I'd be all the more honored to see you there

Finally, I present a paper on the representation and function in cultural memory of Roosevelt's disability in recent war movies Pearl Harbor (2001), Hyde Park on Hudson (2012), and FDR American Badass! (2012) at the Memory and Narration Conference at the CCHS in Madrid. My panel "Filmed Memories" is on the 11th in the afternoon, but I don't know precisely at what time. More about the venue and larger project here.
I will use the coming weeks to summarize and introduce each presentation, but please don't let that stop you from coming along to one (or more) of these in real life!