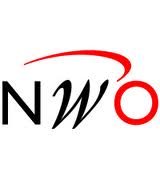 My PhD project is sponsored by NWO – the Dutch organization for academic research – through a program called PhDs in the Humanities. It works like this: each Dutch university is allowed to propose a set number of candidates (4 or so), who go through an addiditional NWO selection round, but by that stage have a relatively high chance of being selected. So the really competitive part is getting your proposed project through your university's internal round. Peter Liebregts helped me to do this in 2010 at Leiden University, advising me particularly that I propose to combine my PhD project with a 50% lecturer position – then a new possibility. I think that construction really made my candidacy attractive for my faculty, and I have always been very happy with the combination of teaching and PhD research.
Now a new group of PhD candidates has been selected by NWO (the sixth cohort in total, I was in the second). I know a couple of very good candidates who did not get it – so all the more reason to congratulate those who did. Well done 20 new Humanities PhD candidates! I would like to give you some advice.
First of all: doing a PhD is really rewarding and fun – don't let anyone tell you otherwise. It is fashionable to say it is very lonely and difficult, and no doubt many PhD candidates are having a hard time, but really, if doing this is something for you – as of course it is, or you wouldn't have come this far – it can be great. One reason why I, and many PhD candidates I know, have (had) a hard time, however, is because it is really up to us to create and negotiate the circumstances in which we are working. Humanities faculties and institutes are filled with solitary people – insecure over-achievers, mostly – who suffer loneliness while simultaneously eagerly protecting their solitude and research time. Also, it is a world in which the expectations, assumptions and rules are extremely and problematically implicit.
This is a massive challenge, especially at the beginning. You don't really know yet what you need from your adviser/project group/institute/faculty, and they are collectively unclear about what they need from you and are able to offer you. So you have to find out those things. Talk about expectations (a kind of meta-activity they're typically very reluctant to engage in), work out what you need and make sure you get it. And, as if that last advice is not enough of a commonplace, I have one even more trite, yet important: follow your heart. Seriously – there aren't many positions in which you can own your work and working environment as completely as yours, so make the best of it! And let me know if you want to have a cup of tea – I'm often around and lonely.
P.S. If you're into that sort of thing: don't let anyone talk you out of having a baby during your PhD!