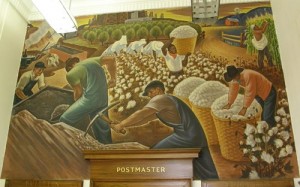 The first part of this post should obviously have been written last Friday, but I was busy having a friend and her nearly-two-year-old son to stay. Writing it now, however, enables me to include a very illuminating conversation with her, that I had last night.
 In terms of research last week was okay-ish. On Monday I wrote the piece for the Huizinga symposium as previously reported. It came out alright, but the writing process was nightmarish. I was tired and having a cold, which somehow brought lots of highly unproductive depressed thoughts along with it. But the writing now at least was happening, and Vincent tactfully kept Abel out of my way (who himself also obliged by taking a particularly long nap in the afternoon), so all in all I could hand in my work a generous half hour before midnight.
Tuesday and Wednesday were spent teaching (Coetzee's Disgrace – what a good book!) and on Thursday I met one of my supervisors, which plucked me up immensely. We discussed the product of Easter Monday (he liked it and had great advice on how to expand and improve it in simple and doable ways – today's main to do).  And we talked about the two parts of chapters I had written about the depoliticization of the New Deal (both FDR's efforts at depoliticization as part of the New Deal, and the later depoliticization of the highly controversial New Deal in the second half of the twentieth century). I realized that I cannot avoid saying explicitly what I mean by depoliticization, especially because I don't think Roosevelt's efforts at consensus-focused depoliticization actually made anything less political.
To give an example, Bob Bowman writes that "when President Franklin D. Roosevelt sought ideas for public relief projects to inspire Americans to rebuild their lives, an artist friend asked the President to employ artists to beautify the walls of public buildings with positive images of American life and history. George Biddle's suggestion came from the 1920s Mexican murals renaissance as an example of how government-sponsored art could inspire public pride." So the Administration aimed for all-round "positive images of American life and history", which then – before all history was by definition controversial – must still have seemed possible. It produced murals like the one above, which was painted by Maxwell Starr in the Rockdale, Texas Post Office. A painting which then may have looked harmless, indeed an extremely harmonious image of black and white working together, now, since the Civil Rights Movement, raises painful questions. How equal are the men in the painting? How black and/or white are they? Is it coincidence that the ones involved with the cotton seem more black than the others? Do they all receive equal pay? Such painful questions actually suggest that any attempt at picturing a blandly harmonious and "unpolitical" historical scene like this is itself highly political, on the side of the dominant majority. Racial equality is not going to be achieved by depicting the situation in Texas before the 1930s as positive and patriotically happy and industrious.
Frans-Willem Korsten suggested that I read Chantal Mouffe's work on democracy and the meaning of "political" – I've borrowed one of her books and it looks great. Then this weekend I raised the matter with my brilliant friend Isabelle Ley (international law theorist/political scientist/philosopher), who said I should definitely also read an essay by Claude Lefort. So I've got lots of great new input – you'll hear more about this! For instance, what it has to do with autofabrication – I'm sure there is something, but I can't explain it yet. Thankfully there will be more Mondays to come.