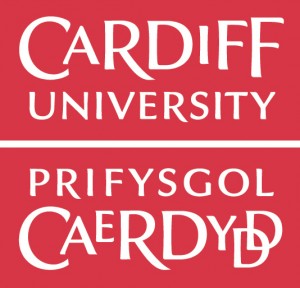 It is over a week ago now that I returned from the Cultural Politics of Memory conference at the University of Cardiff.
I really enjoyed the conference – many new and interesting people, great conversations, and I always love being in the UK (especially given the somewhat uncharacteristically beautiful weather). But I also got the feeling – not for the first time actually – that memory studies as a field, at least as it seemed there, could do with a new impulse of some sort. The opening keynote by Chris Weedon and Glenn Jordan was good, giving a firm introduction to the field, but I also felt it repeated a great deal of basics of memory studies ("How are hegemonic narratives of the past produced, reproduced and challenged?" etc.) Of course that is a key issue that remains relevant, but it somehow felt repetitive. Many of the conference papers came back again and again to a few Big Names (Jan and Aleida Assmann, Marianne Hirsch) to the point that it felt almost like a ritual. Many of the actual papers were, I thought, very good and interesting, but something was not entirely satisfactory, which has, I think, to do with the phase memory studies is in.
Originally memory studies grew out of the need, also in Academia, to find ways of addressing the Holocaust. There are many Holocaust trauma narratives, and a need to address those. Also, from the 1970s and 1980s on, there has been an increasing interest in oral history, "bottom-up" history, history from, of and by marginalized groups etc. The CPM conference in Cardiff also did much to give voice to such underrepresented (trauma) narratives, but that is also partly where my problem was.
My own presentation was about Eleanor Roosevelt – particularly how she as First Lady contributed to the personalization of the presidency. Although no doubt gender issues are at stake here, but I was still really surprised to find out I had been put into a panel called "Gendered Memories". My paper certainly was not going to go into gender differences in cultural remembering, although it was about the remembrance of a woman. The audience for the panel, predictably, consisted of women (and one man, from the conference organization). As such, the Roosevelts – surely no historical figures who have had a lack of airplay or remembrance – managed, through Eleanor and myself, fought their way into this panel that seemed designed to give voice to previously unheard narratives.
I find that very funny, and also: a testament to how nimble the Roosevelt icon is, when it comes to making itself relevant, but it also contributed to my feeling that new perspectives on memory and remembrance would be welcome.