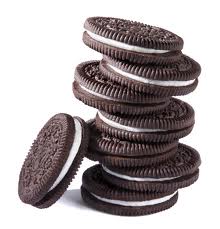 These days are characterized by a strong sense of being in between things.
A few days ago I finished the first draft of the last chapter of my dissertation-to-be. This does not mean the thing is nearly done. Indeed there are huge parts I have written more than two years ago and don't dare to reread now. Some of that work will have to be redone completely, and much of the later chapters I already know will need a great deal of revision and rewriting if they are ever to become presentable. But it's not nothing either. It's about 80,000 words, for one. There is an overarching plan, which, sure, needs updating and the whole thing needs a great deal of disciplining. But there is also convergence, and a growing sense that, god and other relevant institutions willing, there will be an end product, possibly on time and, so far – fingers crossed –, without unbearable suffering.
The in-between-ness then is caused by the combination of this convergence and the fact that people are already starting to ask, and I start to wonder, what's going to happen after my PhD. I don't plan to defend my thesis before the end of 2015, so this is still a very playful and non-committal kind of wondering. I would like to stay in academia (which is problematic, since most PhDs want that; wanting to have an academic career is one of the criteria by which PhD applicants are selected, so no wonder really). In the long run I would like to lead a group of researchers in a bigger project that also has non-academic partners and impact. I'm interested in how story-telling and remembering can be formative of individual and group identity, and I think that in thinking about this there should be a synthesis between literature (no broader: art), history and psychology. FDR narratives and remembrance are to me one case study, and I'm looking for new directions. Let me know if you have concrete ideas!
I'm also in between phases in a very practical sense: since finishing this chapter draft, I have not done actual research or writing but am 100% involved in preparing for our move to Yale, planned on the 18th of this month. Today was my last day in Leiden until February 2015(!); I met a German colleague I have been meeting up with regularly since March. She was looking hard for a PhD position in American Studies to carry out a project about American quality TV series – and it looks now as though she has found it. I am happy and proud about it, because although it's obviously all her work and her accomplishment, I've really tried to help her work out a strategy and think about her proposal. It was in a way the first time for me that I felt I could support someone else like this, instead of being the one to need guidance. I still need a lot of support and mentoring and all that, but this was new. In the end we fantasized about how each of us might end up on boards reviewing the other's application for a job or funding in the far future (and that we would definitely take each other, obviously). Imagine.