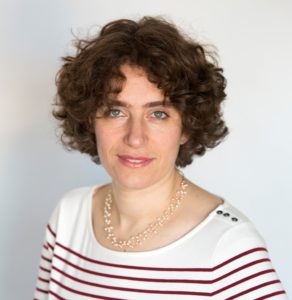 I am Sara Polak. I am assistant professor in American Studies at Leiden University Centre for the Arts in Society in the Netherlands. My work is driven by the question how stories, particularly memories, produce individual and group identities.
My PhD project was titled: "This is Roosevelt's World – FDR as a Cultural Icon in American Memory". I defended it in 2015. From early 2013 to the end of that project I kept a research blog.
Since then, I have moved on to a research project about American imaginations of the 2013-2015 Ebola epidemic on Twitter. This project is funded by an NWO Rubicon Fellowship. I carry it out at the GCSC in Giessen, Germany, with supervision from Greta Olson.
Alongside this, I write about American politics, history and culture in a series of Dutch local newspapers including the Leidsch Dagblad and Noordhollands Dagblad – those pieces can be found under News.
I aim to provide barrier-free access to my work; aligned with Creative Commons License CC BY-NC-ND: I welcome all readers to download and share articles freely, as long as the author and publisher are appropriately credited. Material cannot however be altered or used commercially. For more information, read the Creative Commons CC BY-NC-ND license deed.